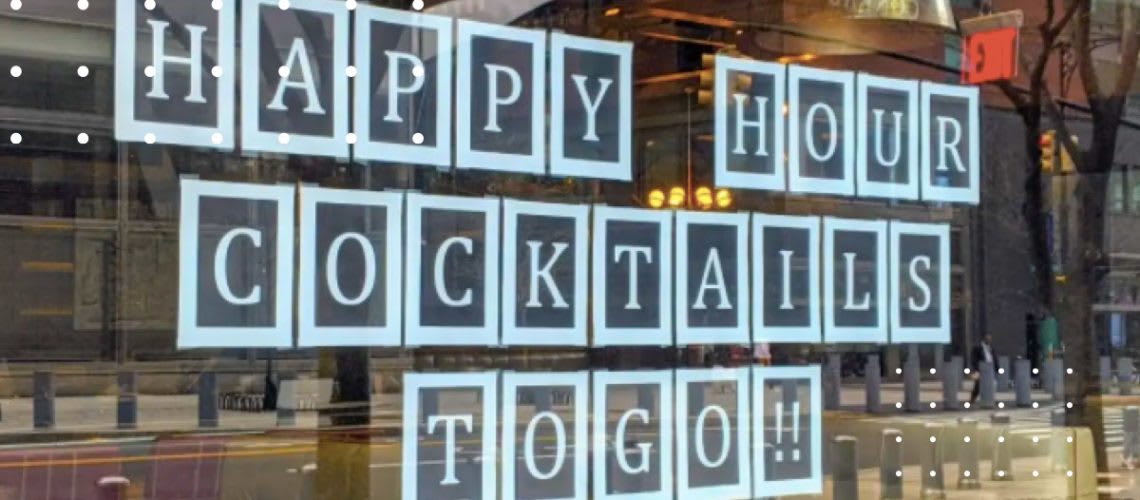 A popular provision for permanent to-go alcoholic drinks is on the rocks in Albany. Democratic lawmakers in New York's Assembly and Senate pointedly did not include Gov. Kathy Hochul's proposal for take-out wine and liquor drinks within their respective 2022-2023 budget resolutions.
"The Senate intentionally omits the Executive proposal to allow on-premises establishments to sell wine or liquor drinks for take-out or delivery," the Senate's resolution states.
The omissions could 86 the prospect of free-flowing take-out booze from New York City bars and restaurants. Such drinks became a popular side effect of the coronavirus pandemic. Thirsty New Yorkers could continue to imbibe their favorite drinks while bars and restaurants were still closed for indoor seating, while the establishments themselves were kept afloat.
Hochul embraced permanent to-go alcohol as well. She backed it publicly during her State of the State address and included it in a 2023 budget proposal in January.
But despite Hochul's backing and overwhelming support from New Yorkers, liquor store owners aren't exactly buzzed.
They contend the idea it would "threaten the livelihood" of their industry, as their trade group the Metropolitan Package Store Association put in a statement in February.
The lobbying appears to have worked in Albany, at least for the time being. Lawmakers have an April 1 budget deadline, meaning the to-go proposal could still be mixed up in the final fiscal concoction. You can read more
here
.
During Covid, I truly enjoyed a margarita in the park so I hope the measure passes! We are here to inform you on all things NYC. Reach out with any questions.
Warm regards,
Stacey Froelich