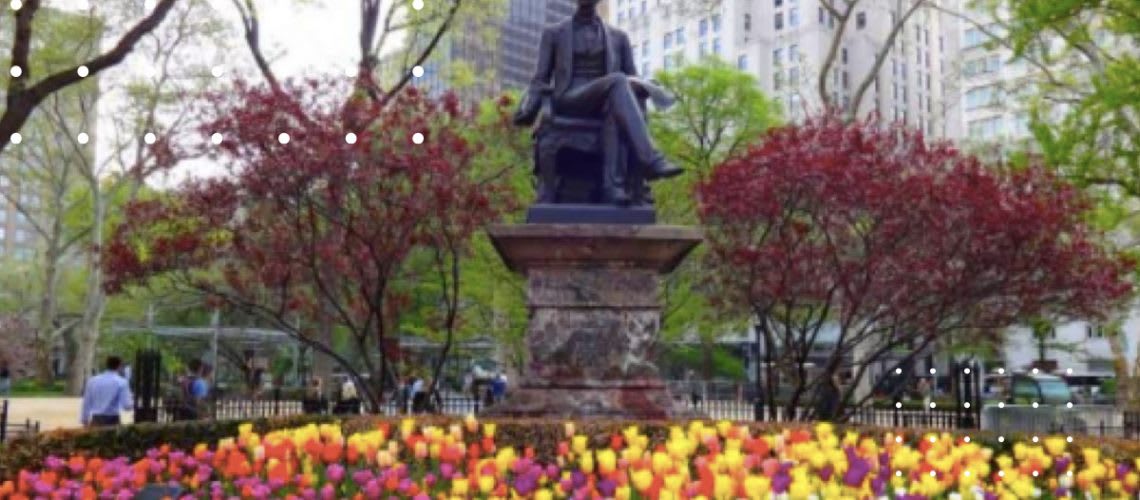 To celebrate the beautiful springtime weather, be sure to visit some of New York City's newest public art installations.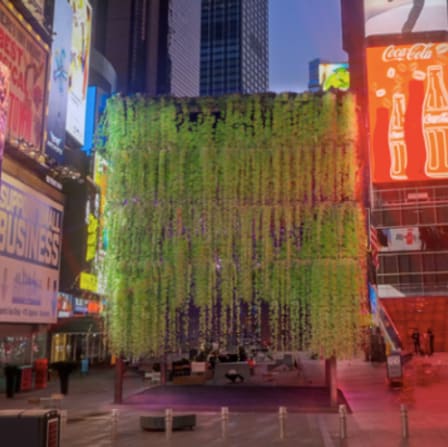 THE POEM at Times Square
Opening this spring is THE POEM, an immersive public art installation by Cuban artist Raul Cordero presented through Times Square Arts. THE POEM is a large-scale sculptural tower featuring an illuminated text interior juxtaposed by a landscaped exterior of cascading mountain laurel foliage designed by Canal Gardens Inc. THE POEM will be on display from April 8 to May 4, 2022.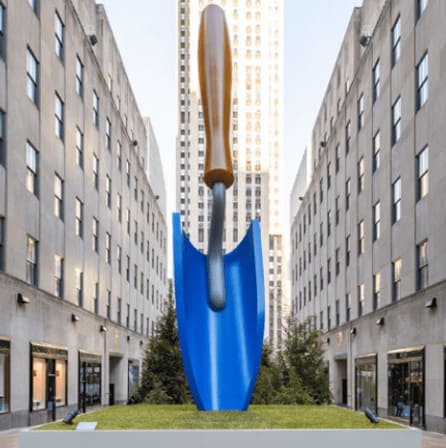 Plantoir, Blue at Rockefeller Center
Through May 6, 2022, the Paula Cooper Gallery will present Plantoir, Blue, a large-scale sculpture of a blue gardening tool. Plantoir, Blue was created by the husband-wife team Claes Oldenburg and Coosje van Bruggen, who have become famous for their large-scale sculptures of everyday objects.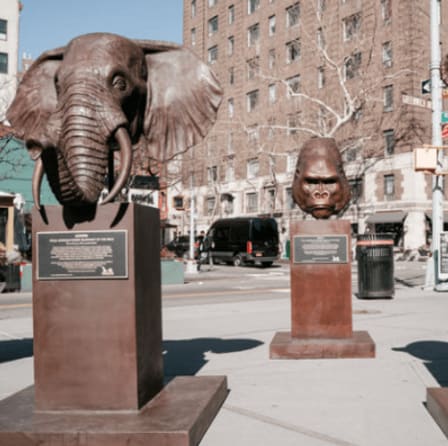 Faces of the Wild in Greenwich Village
Through July 31, 2022, international artists and conservationists Gillie and Marc Schattner will present Faces of the Wild as part of their #LoveTheLast series. At the moment, over 32,000 species listed on the IUCN are threatened by extinction with habitat loss, poaching, pollution, and climate change being the biggest threats to these creatures. Faces of the Wild seeks to inspire a love for wildlife in the face of the world's slowly dissipating biodiversity.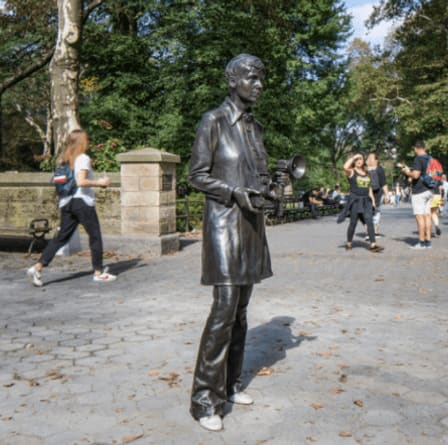 Diane Arbus Statue at Doris C. Freedman Plaza
Located at the Doris C. Freedman Plaza at Fifth Avenue and 60th Street is a five feet, six-inch bronze sculpture of photographer Diane Arbus by artist Gillian Wearing. The sculpture will be on display until August 14, 2022.
We have highlighted a few of the installations but there are so may others worth visiting. You can read more
here
.
Spring time is the best season in NYC. The flowers and the real estate market are in full bloom. We are here to answer any questions.
Warm regards,
Stacey Froelich