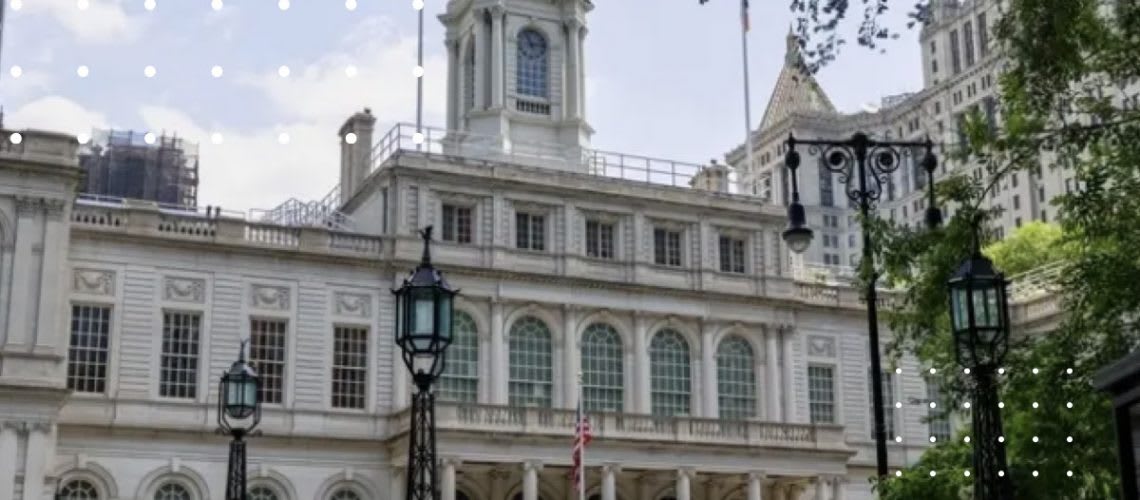 Scores of new laws that were passed in recent months will come on the books in 2022. From marijuana to styrofoam to job postings, here are the ones you need to know about.
​​City Laws
Salary range in job postings:
Starting in April 2022, New York City employers will be required to mention the minimum and maximum starting salaries for all job openings.
Delivery worker protections:
A set of groundbreaking laws protecting the cyclists who speed around the city delivering food orders placed on apps like DoorDash and Grubhub will take effect. They include a minimum payment for each delivery, a requirement for restaurants to let workers use their bathrooms, and a ban on the practice of charging workers fees to access their tips.
State Laws
Styrofoam ban:
People are still ordering out and having tons of food delivered. But the packaging that food comes in will be changing in 2022. In 2020, New York passed the nation's strongest ban of polystyrene, single-use foam food containers and packing peanuts. Starting Jan. 1, 2022, those materials are all banned.
Employer monitoring:
Under a law going into effect in 2022, employers will have to tell their employees if they are being monitored, and how. Employers will have to alert employees if their internet, email and phone usage is being monitored.
Marijuana sales:
Though recreational marijuana for adults was legalized in New York in 2021, the sale of the substance is still not allowed. Though there is no set date, sales of marijuana products are expected to begin in 2022.
Minimum wage increase:
New York City workers won't experience the same minimum wage increase that employees in other parts of the state are getting — but that's because the city has already had a $15 minimum wage since 2019.
Other localities are only just getting there, like Long Island, whose minimum wage goes from $14 to $15 on Dec. 31. Other areas upstate are going from $12.50 to $13.20. You can read more
here
.
Happy New Year! We hope you enjoyed some down time. The real estate market in New York City is strong. Inventory is low, demand is high, we have a New Mayor and are confident that 2022 will be a wonderful year. Please reach out with any NYC related questions.
Warm regards,
Stacey Froelich