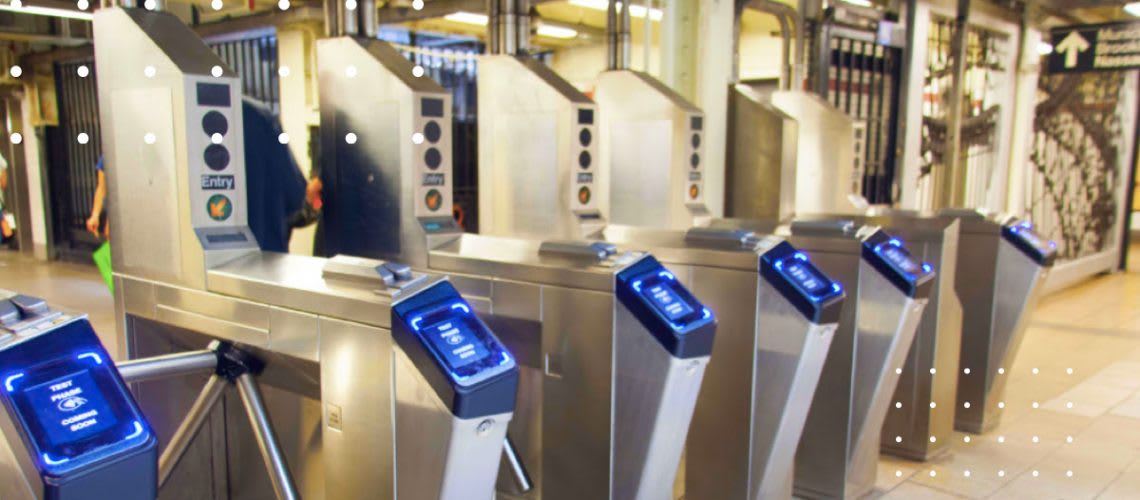 Beginning February 28, the Metropolitan Transportation Authority (MTA) will debut a new promotional fare-capping pilot program for riders who use OMNY instead of a MetroCard. This will provide automatic free unlimited rides after 12 OMNY taps, Monday through Sunday, without the need to pre-pay for the week, effectively eliminating the need for frequent riders to buy a weekly MetroCard. Implemented in other cities like St. Louis and London, fare-capping limits the total amount of fares individuals can be charged within a given timeframe, providing all rides after a designated number free of charge.
According to MTA Chair and CEO Janno Lieber: "Bringing riders back to mass transit depends on three variables – reliability, safety, and prices. We've made it a priority to get creative on fares. Transit affordability is also an equity issue, and we are committed to providing a wide range of new discounts while ensuring the MTA maintains a solid bottom line."
Through OMNY, MTA riders can use a device or contactless card to pay their fare on all bus and subway trips. By 2023, physical MetroCards will be phased out and replaced with the OMNY system. Currently, OMNY users are only allowed to use the tap-and-go system for single rides, which cost $2.75. As a result, frequent OMNY users are unable to reap the monetary benefits of weekly and monthly MetroCards, priced at $33 and $127 respectively. Customers pay upfront for these MetroCards, providing them with unlimited rides within the designated time frame. After 12 swipes a week or 46 a month, riders with unlimited MetroCards save money on all following trips.
OMNY users will be charged the standard pay-per-ride fare for their first 12 trips starting every Monday. Afterward, any subsequent trips are free of charge until the following Sunday, allowing frequent OMNY users to save money while not having to pay the full sum upfront. As a result of the new OMNY system, New York City riders will no longer have to choose between buying a weekly MetroCard or paying per ride. They just have to use the same card or device for all trips.
The pilot program will apply to all local bus, subway lines, and the Staten Island Railway. Free transfers between subways and buses will continue to be included in the program. However, all two-part trips linked by a free transfer will only count toward one of the 12 OMNY taps needed.
So how does the savings provided by fare-capping on OMNY compare to the weekly? Let's say you commute to work everyday, which requires two subway trips per day, a value of $5.50. If you commute five days per week, that brings you to 10 trips per week for a cost of $27.50 per week. Take two more trips on the subway and you're up to $33, the weekly MetroCard cost. With a weekly MetroCard — or OMNY's new fare-capping pilot program — the more you use the subway, the more you save. Let's say you take three trips per day five days a week, which would cost $41.25. With OMNY's new fare-capping program, you would save $8.25 per week.
But how does the fare-capping program compare to the cost of a monthly unlimited MetroCard? If you were to take three rides per day twenty days per month on a pay-per-ride basis, it would cost you $165. The monthly MetroCard cost is $127, so by buying a monthly MetroCard you would save $38 per month, or $9.50 per week. So in some cases, the monthly MetroCard cost is a better deal than OMNY's weekly fare-capping. You can read more
here
.
Mass transit that services New York City has always been a priority for New Yorkers, as well as those people commuting in and out of the city for work. It also plays a large role in where you choose to live within the city. Our team is here to assist you to find the right home in whatever neighborhood you choose to call home.
Warm regards,
Stacey Froelich