It could be argued that Robert Moses shaped the physical landscape of New York City more so than any other person in the twentieth century. By the end of his tenure, the "master builder" and city planner had constructed 658 playgrounds and 13 bridges, as well as a number of highways, beaches, and the 1964-65 New York World's Fair. Moses had a tendency to embark on large-scale projects beyond the funding approved by the New York State Legislature. His ideas were not always welcomed with open arms, yet he had no problem dismissing public opposition to his work and displacing hundreds of thousands of residents.
To read about the seven controversial proposals of projects he never had the opportunity to build in New York City – click
here
.
We have highlighted a few here: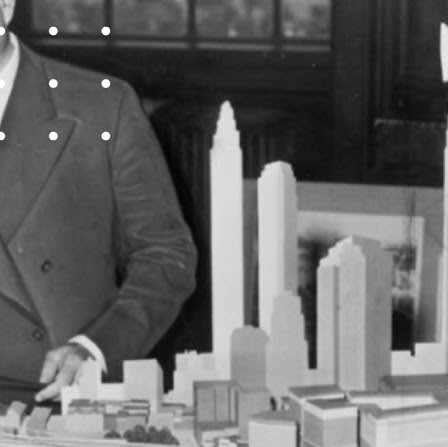 Mid-Manhattan Expressway
In a consistent effort to modernize and prepare New York City for the "automobile age," he was staunchly in favor of building five east-west expressways in Manhattan. The Mid-Manhattan Expressway, initially proposed in 1937, would have connected the Lincoln Tunnel to the Queens Midtown Tunnel with a six lane elevated expressway across 30th Street.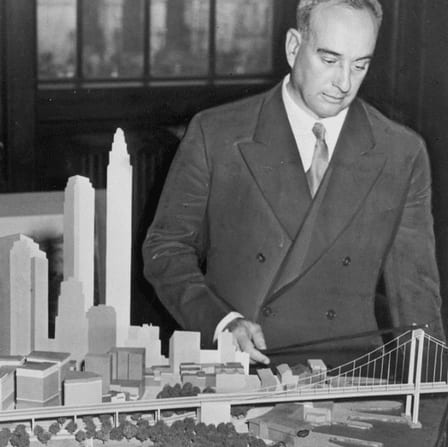 Brooklyn Battery Bridge
In the late 1930s, Mayor Fiorello H. La Guardia wanted to construct a tunnel between Brooklyn and the Battery as a way to remedy traffic congestion on New York City's thoroughfares. In January 1939, only three months after the tunnel proposal was approved, Moses announced that he would build a bridge instead.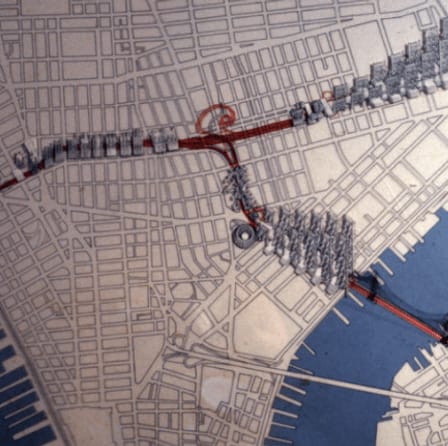 Lower Manhattan Expressway (LOMEX)
On of Robert Moses' most hated plans was the Lower Manhattan Expressway (LOMEX), an expressway that would have cut through SoHo and Little Italy to connect the Holland Tunnel, Williamsburg Bridge, and Brooklyn Bridge. Although the project was initially approved in a 1941 proposal, the development of three other roadways in the city (the Brooklyn Battery Tunnel, the Harlem River Drive, and the FDR Drive) slowed the construction process for LOMEX, which was estimated to cost $72 million.
Untapped New York
is an amazing resource that highlights the secrets of New York City. We highly recommend subscribing. Our team is here to share all things NYC – even those that never made the cut. Reach out anytime.
Warm regards,
Stacey Froelich